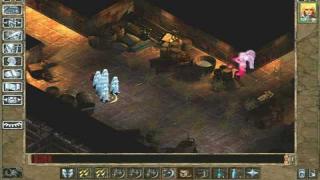 Views: 1,515
2.3
David Gaider
If all you're looking for is a deeper challenge. Look no further. The Tactics mod's goal is to increase the difficulty of the game by adding new layers of challenge that should create a more rewarding experience. I have completed an entire BGII run with the Tactics mod and I am never going back. It's the ultimate DnD combat experience. The creator has done their best in order to eliminate the usage of cheap player tactics such as cloudkill spell from off screen or casting buffs right next to a dragon before you attack him.

For instance: TorGal, the troll that has captured the De'Arnisse keep is even stronger now with a new Yuan-ti mage squad. He hits harder, his trolls aren't instantly slain by cloud kill, and he also holds the Flail Head of Cold. So if you want the Flail of Ages, you'll have to contend with him. He is a doozy. You will also see improvements to Bodhi, Irenicus, improved Undead and Golems, even more sinister Mind Flayers, as well as smarter Vampires and Liches.

The best part about the Tactics mod is that it is completely compartmentalized meaning that you only install the pieces that you want. So if you're interested I suggest you check out the Read Me info to find the specific changes. This mod is a great overhaul to many of Bioware's wonderful combat encounters.