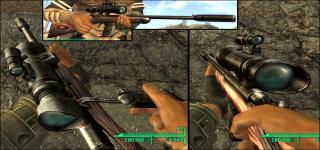 Views: 2,669
1.3
Arenovalis
A brand new texture for the Varmint Rifle + its unique variant. The originals are so horrible I started doing some new ones :)

ADDED THE ATTACHMENTS, REDID THE WOOD, TWEAKED TO BE BETTER

Upd. 1.3 20.11.

Less shine on the stock on both the wooden normal version and the Ratslayer.