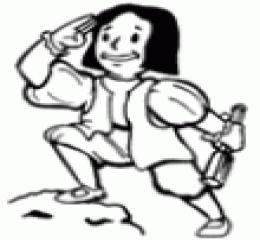 Views: 684
1.1
eLucifer
I've travelled across many places in the Capital Wasteland and seen many places that were not meant for the eyes of the weak. I've noticed some of these places should be seen by others, and thus, added some map markers.

The following markers have been added to their respective areas:

Calverton Chapel(southwest of Evergreen Mills),
Car Dealership,
Pirate Pely's Boats & Bait,
Radscorpion Nest(a small cave to the north of the Capital Wasteland, not a cell)
Rockopolis

Requirements:

F3 only.

Installation:

Put the .esp into Program Files>Bethesda Softworks>Fallout 3>Data.

Any comments/suggestions/complaints/requests are encouraged, and go to the comments section.

Future project(s):

*Watchtower near Little Lamplight.
*Improvement of the player house I created in L'Enfant Plaza.
*Northern Enclave Base Part II.
*Project Ravenholm(working title): Midwestern Brotherhood of Steel arrives at the Citadel, looking for a mysterious town called Ravenholm.
*The GECK: Grow grass and food, create your own garden and bring up animals. Build your farm. All using the Garden of Eden Creation Kit.

If you like the mod or have something to say about it, please take a minute(or should I say 3 hours?) to endorse and tell me what you're thinking(new rule that requires 3 hours after download to endorse? SERIOUSLY?). Or just comment without endorsing.