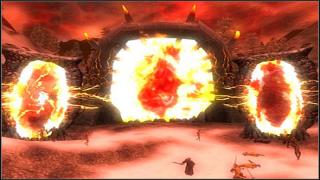 Views: 831
1.1
Atrea
What this mod does?
The Defense of Bruma (DoB) is my favorite quest, but I was disappointed that it was so short. Well not anymore! This mod will delay the opening of the gates.

I have 2 files, you must select only one:
- Longer DoB

Comes with 2 ESP files to have a choice between 10 and 20 minutes before the Great Gate opens (I will accept requests for different times).


- More Daedra DoB BETA
Will spawn double amount of enemies during the Defense of Bruma quest. It will take 20 mins for the Great Gate to open. I will take requests for different times as well.

*** It is strongle recommended to temporary turn down the video settings, except Actor Fading. I also recommend Optimalisation mod:
http://www.bethsoft.com/bgsforums/index.php?showtopic=718322


Installation
Copy and paste the file to your Data directory.