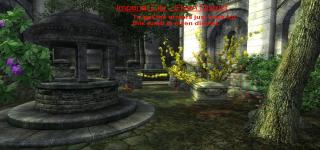 Views: 2,440
1.0
tumbajamba
This mod adds new set of armor and weapons to the game.

Location
Go to the elven garden district in imperial city and seek this location:
http://tesnexus.com/downloads/images/27275-4-1253470080.JPG
Requiremnts
oberts Female Body v12:
http://tesnexus.com/downloads/file.php?id=15624
Credits permissions
The female version of druidarmor is modified Rogue Leather Armour which was created by talanted modder Phasmatis.
So big thx to this guy!

Thanks to the nateneurotic who created Natures Arsenal for Rangers Druids etc mod which is used in my work.

Thanks to alexscorpion for creating Alexscorpions Deadly Shadows.

Thanks to Krimsyn Kane and Kikaimegami for creating Scarves mesh.

Be creative do everything you whant with my mod but gimme an proper credit.