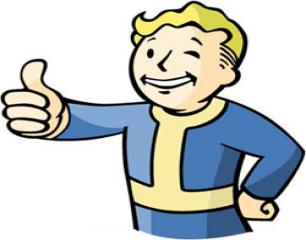 Views: 51,373
1.1
Daniel Pistelli
FO3 Ram Boost V1.1

By default, because Fallout 3 is a 32-bit program, it does not use more than 2GB RAM on either 32-bit or 64-bit systems. This utility will allow you to make Fallout 3 handle more than 2GB address space on any system with more than 2GB of RAM.

In a nutshell that means if you have more than 2GB RAM, Fallout 3 will now be able to use the extra RAM, giving the game a significant performance boost.

Important: Only use this on a fully patched version of the game. If you use this utility and then try and patch the game afterwards, the patching process will not recognize the altered .exe file

VERY IMPORTANT: MAKE A BACKUP OF YOUR FALLOUT3.EXE BEFORE USING THIS FILE. YOUR ORIGINAL FALLOUT3.EXE WILL BE OVERWRITTEN!!

NOTE: This will disable the functionality of Games For Windows LIVE within Fallout 3.

If you were previously using Games for Windows Live, your save files may not work after using this utility. To resolve this issue, copy and paste the save files to:

C:UsersYour UsernameMy DocumentsMy GamesFallout 3Saves

Create the folder yourself if it does not already exist.

Fully compliant with FOSE and FOMM.

Look at the images contained within this file for easy to follow instructions.

For those having trouble overwriting the .exe, copy and paste the .exe onto your desktop. Run CFF Explorer to make the new .exe on your desktop able to handle more than 2gb as per the instructions. You should be able to overwrite that one. Make sure you have backed up your original .exe and then move the one from the desktop to the Fallout 3 folder and overwrite when prompted. Hope that helps. Good luck.

BE SURE TO MAKE A BACKUP FIRST!! ;)

The files contained in this download are freeware. They are the property of thier respective authors and may not be edited in any way. Neither myself, the authors of the contained freeware files or anyone associated with the Nexus sites will be held responsible for any damage to your system resulting from the use, or misuse of this download.

All files were checked for viruses with Microsoft Security Essentials 04/04/2010

Please ENDORSE and/or VOTE if you find this file useful.

Also, see my "Simple Fallout 3 Radio Stutter fix" if you are having trouble with the ingame radio.

http://www.fallout3nexus.com/downloads/file.php?id=10127

For those asking, yes, this basically does the same as the Large Address Enabler http://www.fallout3nexus.com/downloads/file.php?id=6510 but in my opinion makes the process a whole lot simpler, especially for the novice. it's down to your own personal choice as to which you should use.

Updated 05/18/2010: Updated description and file readme to reflect feedback.