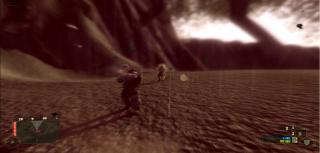 Views: 2,699
1.1
Rad15
This is the full release of the AI. It includes the core AI files and 2 of the custom content you can choose from during installation.

This basically Enhances the already good crysis AI and makes them react and act differently in battle situations. They will do whatever it takes to kill you. No longer will they run away aimlessly or be cowardish. They will react to what you do with some sense of dignity and meaning. The AI are deadly in groups(read the first page of my thread for more info on it) You are no longer safe when not moving, you cant stay still for too long or they will find you. You may think that taking on a group of enemies infront of you is easy, but you might not notice the guys flanking and sneaking around you. You must be aware of your surroundings and where you are. In the Jungle you will be dead meat unless you keep moving or play it stealthy. The AI will work in any combat situation basically, they even work in a completly empty map with few trees or nothing at all. Though to utilize the AI to its best, a good AI navigation and AI setup map is recommended.

You can now play the Crysis SP again with much tougher AI. To some, they still may be a piece of cake, to others, they will notice a huge change and will love the Crysis AI all over again with my mod.

All you have to do to play the mod is simply run the installation and your good to go, it replaces most of the Crysis AI scripts.