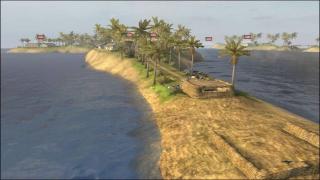 Views: 1,746
1.0
Total
The pack contains a total of 6 maps.

Read a description and view a few screenshots of each map here and download the pack here.


The maps included are:

Wake Island
King of the Hill
Mekong River
Attack at Taiming
Uluwatu City
Smyrna

Here's the description of the Wake Island map recreation.

Wake Island was an original Battlefield 1942 Map. In Wake Island for BF2 you will feel like your immersed in a battle of strength and wits as you try to either attack or defend the island. Also you will find that the US is defending the Island and that the mighty Chinese Empire has come to claim it for their own. Try your hardest soldier and make us proud.