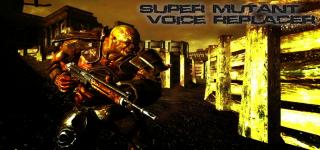 Views: 914
1.0
Evandar
Description
===========
Replaces the Super Mutant voice files.


Install & Uninstall
===================
To install the mod just copy the sound folder to (install folder)Fallout 3Data

To uninstall it just remove the same files.


I've noticed that it actually doesn't replace all of the voices. I have problems finding the rest so I'll fix that when I have time.