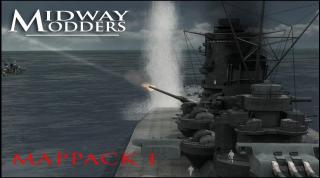 Views: 509
1.1
Midway Modders
Midway Modders Mappack 1 - five new massive multiplayer maps for Battlestations Midway (PC version)

* Indian Ocean Raid
* Tokyo Express
* Super Steel Mosters
* Ironbottom Sound
* Operation Ten-Go (sinking the Yamato)

100% compatibility with original version of Battlestations Midway. Simple download, install and play. Visit our Battlestations Fansite, community site, for more details and discussions.