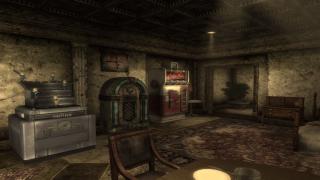 Views: 778

StClair
Don't really care for any of the usual themes for your suite in Tenpenny Tower (or just don't want to pay for one)? Need more storage options? A nice dining table and kitchen area? A couch for your companion to crash on? How about an actual bathroom?

This mod adds furniture, containers, and some tasteful clutter to the standard Tenpenny house, as well as a bathroom with sink, toilet and tub (just like all the other suites). Accessories are not included, but are in the screenshots for context.

Compatible with existing savegames and with purchased themes (it just moves everything outside the walls), though it's designed to work best without them. This mod should not be used with any others that modify the contents of the Tenpenny suite.