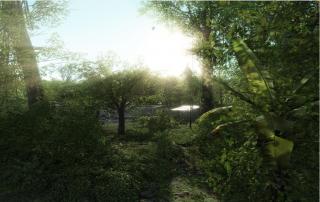 Views: 362
1.0.8
Multiple P
This is my Single Player Admission for the ICMC competition. I hope it is fun and challenging without being frustrating!

Story: Nomad is being sent to a previously uninhabited remote Tropical Island to investigate unusually high KPA activity. Simple!
Features:
* Custom Objectives
* Custom voiceovers
* Plenty of action scattered about a large Island
* Multiple Paths to each objective for replay value
Installation guide:
1. Go to your Crysis game folder -> Electronic Arts -> Crytek -> Crysis ->
Game -> Levels.
2. Eventually backup existing levels with the same name.
3. Copy the level folder from the downloaded file into the current game
folder (Game/Levels).
4. Start Crysis
5. Open console and type in "con_restricted 0" (without "") to allow access
to console commands
6. Load your custom map by typing in "map mapname" (Without "") and press
Enter.

Additionally you can use the Crytools Launcher to load your custom level.