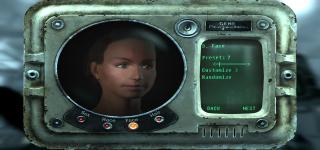 Views: 3,351
1.0.2
Jaosals
Allows you to choose from a new set of presets with the same appearance as many in-game NPC's (such as Amata, Butch, Three Dog, etc.). Readme included to show the exact presets included.

Note that some might not be as good as others. Do not flame me because of that. Just move on to another preset, because another might want one you dislike.

Extract esp. to "My computer, "Program files", "Bethesda Softworks", "Fallout 3", Data".