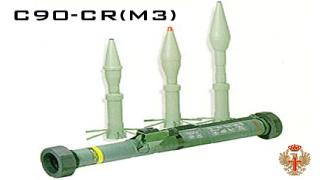 Views: 1,074
1.0
Blade
This addon provides
- A new weapon, the "BLDC90Launcher".
- A new unit, the "BLDC90soldier", who is equipped with the launcher.

The Instalaza C90 is a 90 mm disposable, shoulder-fired and one-man operated grenade launcher (RPG) which can be fitted with a VN38-C night vision device for full night combat capability. It is being used as an infantry-type weapon.


Installation
Copy the contents of the archive into your Addons sub folder. Run the game and enjoy.