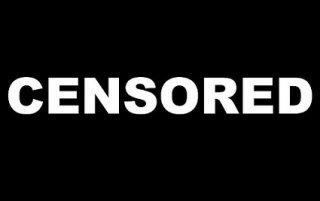 Views: 28,304
1.1
sesom
Breezes New Vegas Males
NVMM is not supported! You need the 'original' NV FOMM to install this mod!
Link is in the install instruction. Read them!
Don't decompress the mod before you install it!



Description
The default meshes provided in New Vegas are fairly nice, but do not include a nude version. This mod replaces the meshes and textures with more revealing meshes. New armors and clothing are included as well. This mod is ported from the original FO3 version from Breeze528000 (no need to download it).


This mod includes
· underwear replacement for default body (patched form Breezes original to be more seamless)
· nude replacement for default body
· texture replacements for human males, ghoul males and raider males
· replaces the sleepwear meshes with ones with the character wearing shorts
· roman style underwear, Breezes fatigue, armors (which are using only NV resources) and jocks added
· and the fixes for skin showing original male armors & clothing.
· FavoredSoul broke the compatibility with Roberts Body Texture so this replacer is standalone from now on


The mesh size is reasonable small, so you should not see any performance hits. The installer allows you to avoid nudity completely if you want to.



Install
If you tested FavoredSouls version of Roberts Body. Make sure you uninstall it completely before you install this one.
Before installing this mod, download and install the Armour Fix. The mod is made in the FOMOD-ready format. The old installation method from the alpha releases is no longer supported by me.



Then to install this mod
1. Make sure that you have FOMM installed http://modsreloaded.com/fallout-mod-manager.
2. Run FOMM.
3. Open the Package Manager.
4. Click Add new.
5. Select the Breezes_New_Vegas_Males_v1-35451.7z file.
6. Click Activate to install the mod. You will be given options on the default mesh to use, the default texture to use, as well as whether you want to use the new armour as well. If you have SickleYield/Roberts male body replacer installed an want to use the mesh you selected there as the default mesh, then choose the Default Mesh as Do not install.
7. Close the Package Manager.
8. You need to let FONV know about the changes to meshes and textures. To do this, you have to Toggle Invalidation this can be found in the Tools menu of FOMM. If it was already on, switch it off, then on again (if you see magenta skin textures in game, this is the cause, in which case, toggle invalidation off then on again).

Read this if the installed Body looks strange or washed out:
I am pretty tired about answering these questions in the forum. That's why I make this notice and don't answer any question about this in the forum anymore.
The reason for strange looking body textures with this mod is that you haven't done "Archive Invalidation" correctly.
I strongly recommend the Archive Invalidation method of the latest FOMM because it works with all texture replacing mods (not only mine) and in all official game installations. I give no support for 'nonsteam' New Vegas copy's. That's your own problem if you use a version of the game that isn't supported and maybe not bought from Bethesda.

After the installing of the mod with the package manager is finished and you have done your selections. Open the Tools menu of FOMM select 'Archive Invalidation'. If the dialogue box "Apply Archive Invalidation?" appears press 'Yes' and all is done. If the dialog box "Remove Archive Invalidation?" appears press 'Yes' and go again in the Tools menu and select 'Archive Invalidation'. The dialog box "Apply Archive Invalidation?" appears. Press 'Yes' and all is done.



Uninstall
Use FOMM to uninstall.



History
1.1a, 2011/23/07
· Added support for DLC03 Old World Blues
1.1, 2010/05/06
· Added missing armors fixes (Bone...) and support for DLC02 Honest Hearts.
1.0, 2010/11/11
· Initial FOMOD-ready release.
01 to 0.3
· Alpha releases



Contact
You can find me on the official New Vegas forums as 'Sesom'
You can find me on New Vegas Nexus as 'Sesom'


Credits
Thanks to Breeze for allowing me to port his mod from FO3.
Thanks to SickleYield for being helpful to Breeze, willing to share resources and being willing to produce compatible body replacers.
Thanks to Robert and AlienSlof for their work on the Oblivion/FO3 male replacer which Breeze shamelessly used ;) .
Thanks to Bethesda for creating Fallout 3.
Thanks to Obsidian for creating Fallout New Vegas.
Thanks to the Nifskope Team



Tools Used
Blender - /www.blender.org>
NIFSkope - /www.niftools.org/>
FOMM - /http://modsreloaded.com/fallout-mod-manager>
Readme Generator - /lhammonds.game-host.org/obmm/tools_readme_generator1.asp>



Licensing/Legal
You can do whatever you want with this mod for personal use but don't complain to me if it doesn't work or your PC blows up. Feel free to create and release new armors and clothing based on this meshes and textures according the rules from Bethesda.
When releasing your items, please begin the title with RMF3 (e.g. "RMF3 Muscular Power Armors") so that others will know they are for the RMF3 (Roberts) body maps. When releasing your items, please begin the title with BFM (e.g. "BMF Power Armors") so that others will know they are for the Breezes Male body maps.
If modifying, reusing and distributing this mod as a whole, credits have to be given to all authors and the original readme (this one) has to be included.