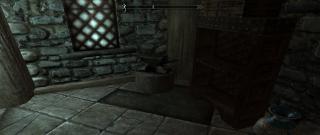 Views: 2,667
1.1
Shittakaburi
Features
- Adds an anvil to Whiterun, Breezehome.


Requirements
- Purchased Alchemy package from steward.


Install
Unzip into Data folder, activate plugin within your launcher.


Uninstall
Delete plugin from Data folder.


NOTE
Version 1.1 fixes the issue with the housecarl not showing up. However, it cannot undo damage done. If you were using 1.0 and your housecarl is not showing up in your house after becoming Thane, run the following command via console while standing inside Breezehome:

"a2c94.enable"