BioShock 2 DLC already on disc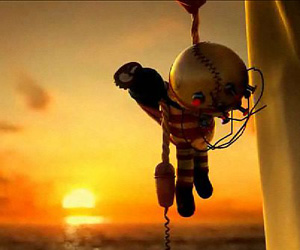 Rumours are circulating that 2K may have already been included on the disc at launch, meaning that players are essentially buying content they already own when they purchase the new DLC. Kind of, anyway.

The DLC in question is called Sinclair Solutions and is a multiplayer expansion for the game, which was released earlier this year. It costs 400 Microsoft Points - that's about £3.50.

According to VG247 fans caught on to the fact that the DLC may have already been on the disc when the spotted the size of the download - just 24k for PC, versus 108k for Xbox 360. Either 2K is using some amazingly effective compression then, or the file simply unlocks content that's already included on the disc.

2K Games has yet to confirm or deny the rumour.

Sinclair Solutions brings a few new things into BioShock 2's multiplayer, raising the level cap and adding new characters, achievements and weapon upgrade slots. Personally, we think it'll take more than that to make BioShock 2's multiplayer worth our time though.
Please remember to comment, it helps to encourage modders with their work.
1.0

Posts: 1054
Location: England
Uploads: 17
Kudos: 18
Motherboard: Gigabyte EP41
CPU: Intel Core 2 Duo
GPU: Nvidia 9800 GTX PCI
RAM: 2048 RAM DDR 2
---