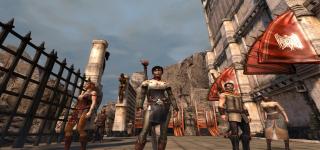 Views: 4,321
1.0
BurntCheese
This mod changes the Mage's champ armor to look like bethany's original robe.

Remember!, This is a female Character mod only! if you use a male character and try to equip the mage version of the champ armor it will glitch!!!!!!!!!!... and turns your body invisible.

If the skins do not work, it's because it's conflicting with item_variations.gda, so just remove that file if you need too.


Install
Documents/BioWare/Dragon Age 2/packages/core/override

Drop both files in your override folder.



Uninstall
Documents/BioWare/Dragon Age 2/packages/core/override and delete "Cheese_beth's_armor.erf" and "Cheese_evo_champs.erf"

***Also, you'll need to uninstall if you want to use a original champ armor for the male.***