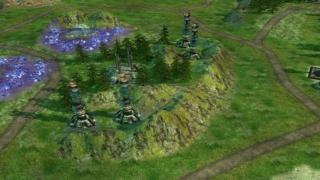 Views: 1,921
1.0
mustang2142
This is a 6 player(3v3) map remake from the original Bay of Pigs in Red Alert 2 and Yuri's Revenge. It features 2 EMP techs at each side subcenters along with 4 tiberium spikes each. This version adds a more realistic look, more build space, fixed money(now it can run out), hidden tiberium feature, AI areas waypoints and pathways for harder AI, compiled.

Amm..ups, forgot to include the readme... extract the whole map folder into ...

XP: C:/Documents and Settings/[username]/Application Data/Command & Conquer 3 Tiberium Wars/Maps
vista C:/Users/[username]/App data/roaming/Command & Conquer 3 Tiberium Wars/Maps

App data and/or application data folder may be hidden , to unhide simply name it in the address bar above in the explorer/folder window.