Batman PC Modding
So far, we have seen some interesting PC modding like Intel Outside, Pumpkin PC and even Mac Mini modding. Well, I saw another nice one not long ago. There was this top of the class PC modding which has won ExtremeTech annual case mod contest : Batman Begins PC!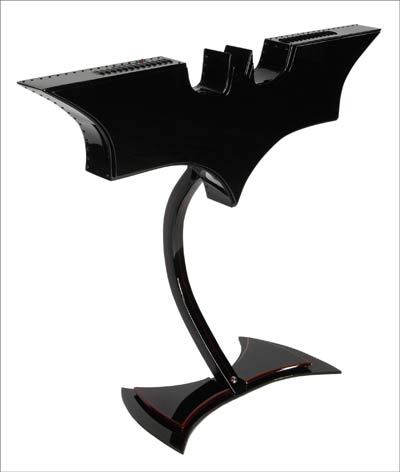 The creator, Alex Wiley, used about a year and five months to complete the astonishing 55 inches wide PC case. The aluminum PC case has in 2 harddisk slots with an additional 16x DVDRW drive installed just above the motherboard.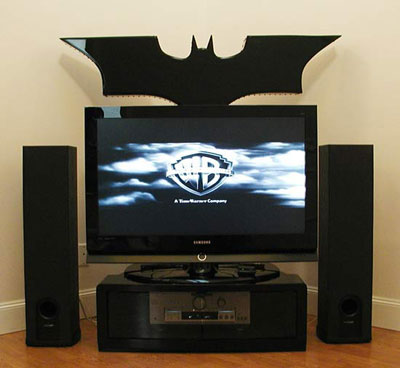 Setting up a system in such unique shape of the PC case is not easy as custom length of wires is definitely needed. Alex also had to re-route most of the the wires from the motherboard plugs. All external ports are arranged nicely and can be found at the back of the case.

For more pictures of this Batman Begins PC, visit here.
We are only temporary custodians of the particles which made us - Stephen Hawking
Site Admin

Posts: 2148
Location: UK
Uploads: 22
Kudos: 60
CPU: AMD FX6300 - 3.5 Ghz
GPU: Nvidia GTX 660
RAM: 8GB
Storage Space: 750GB
Sound Card: On board
Case: Corsair Obsidian 550D
---
Re: Batman PC Modding
Lol this is quite cool!
Very ingenious design and engineering!
Although you do need to click on the link and view the other pictures to know what is hidden where.
Please remember to comment, it helps the modding community.
1.0

Posts: 759
Location: UK, Wales
Uploads: 50
Kudos: 39
Motherboard: Asus Z87K
CPU: Intel quad core i7
GPU: GeForce GTX 660
RAM: 8gig
Storage Space: 1.5 terabytes
Sound Card: Fatal1ty pro
Case: corsair 500d
---