Bannerlord Multiplayer Unveiled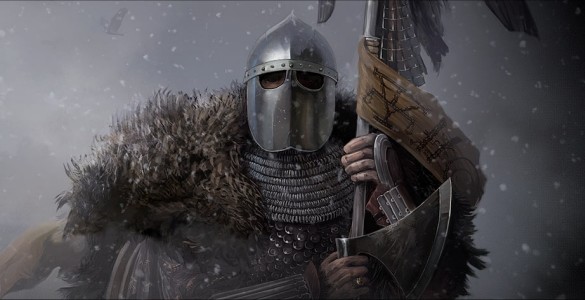 Taleworlds entertainment have released a new video showing off the multiplayer battles in their upcoming game Mount and Blade Bannerlord. Graphically it looks very impressive, the fauna fits the terrain. Most importantly the player models and armour look fantastic. The blood effects could do with a little bit of work. Even the horses are beautifully decorated with crests. The FPS in the video looks smooth and this will be essential for timing your attacks.

The game sounds fantastic and the clink and clashes of swords, pikes and shields bring back the good old memories of chaotic encounters. Battles appear to be fast paced, ferocious and unpredictable.


---
Captain Mode
The video also illustrates the new captain mode which allows you to issue orders to AI party members which should add a bit more tactical options during combat. Shield Walls will prove to be invaluable to counter archers and other long ranged attacks.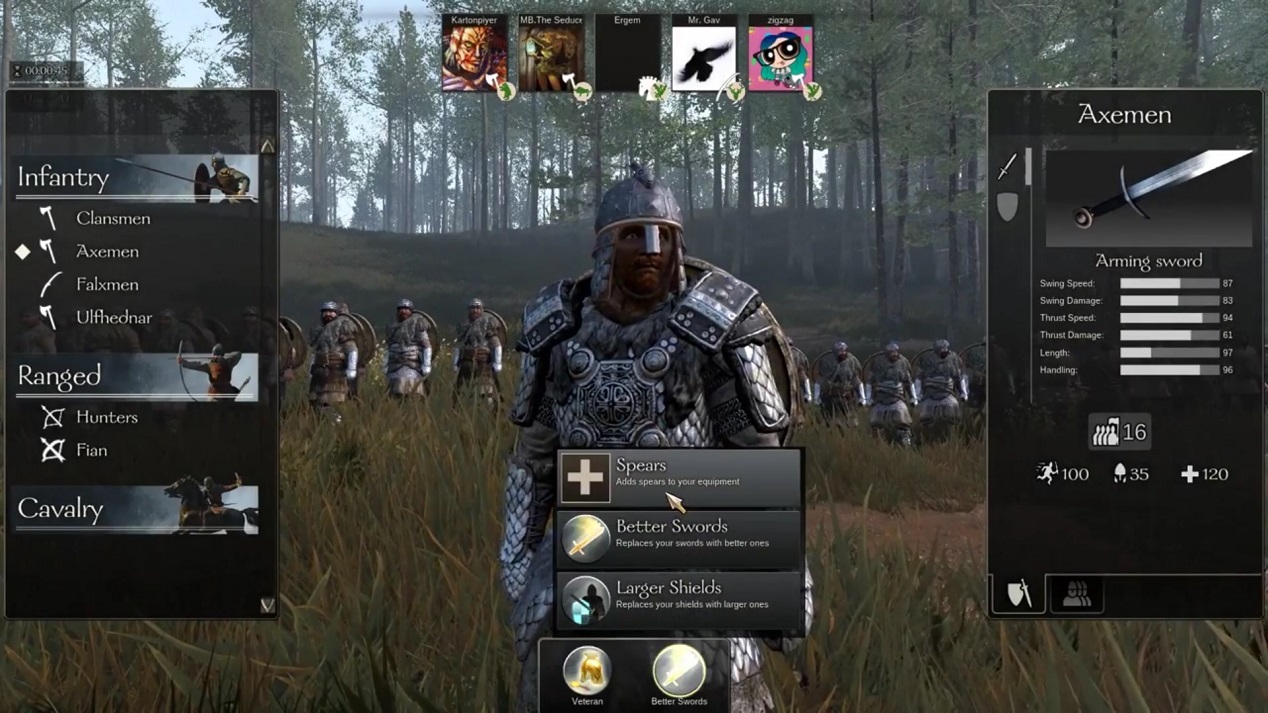 In the video we can also see the selection screen where you're able to pick one of three character classes, each with their own sub class. Initially we can see the Sturgians who focus on heavy infantry. The Sturgians typically use heavy axes and two handed swords however from the looks of things you can easily pick another weapon.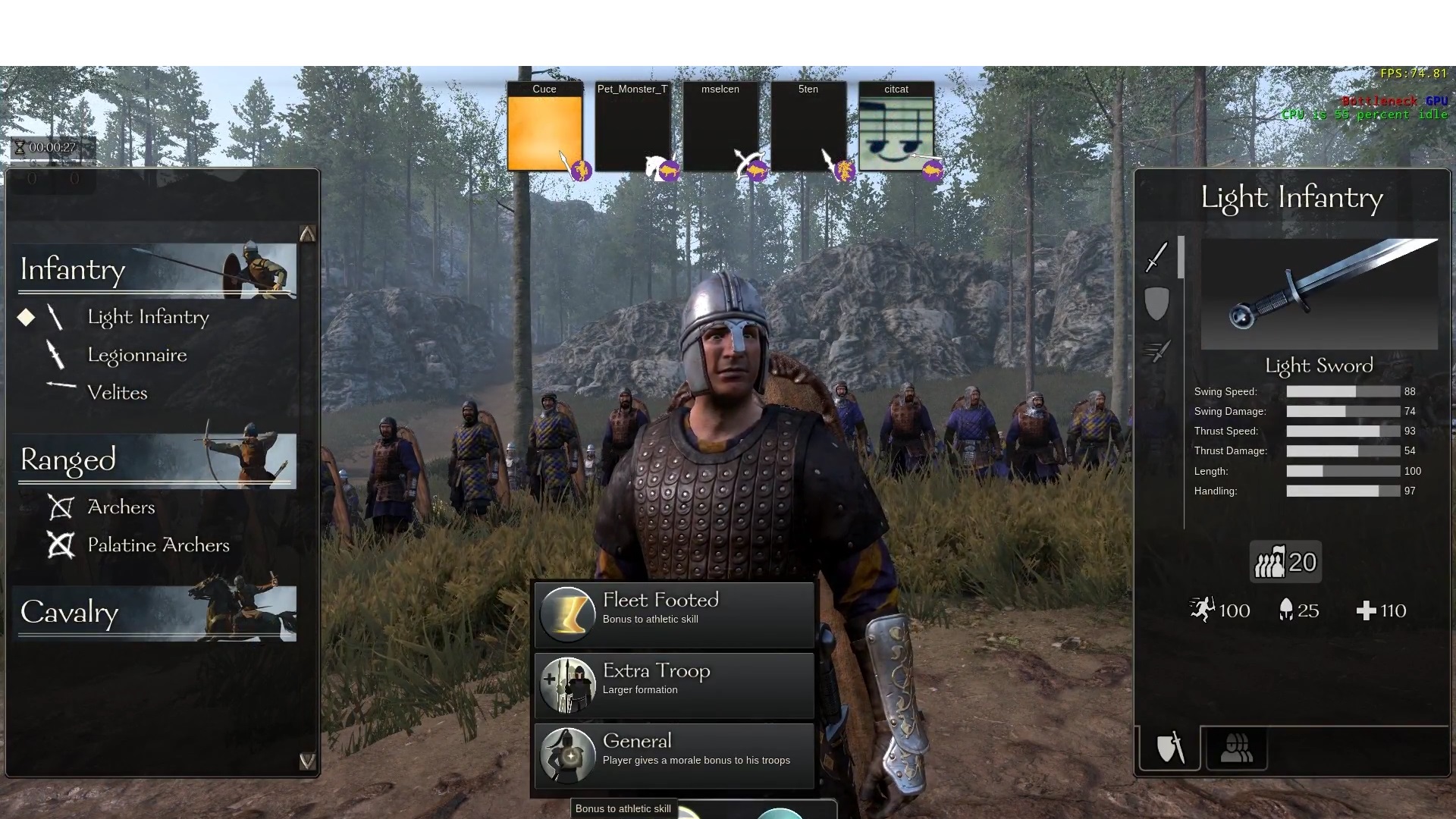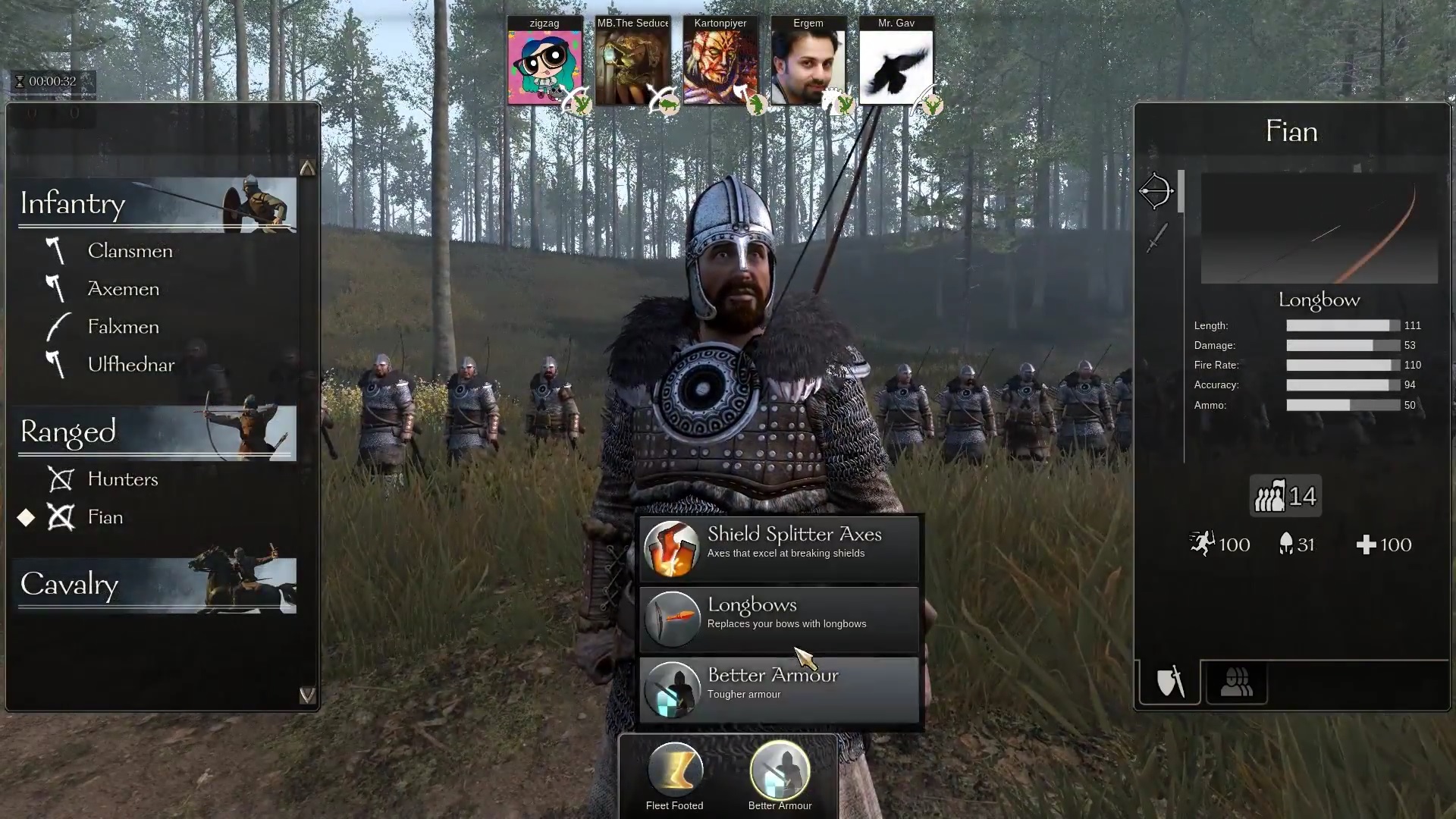 ---
Classes
Before you spawn in you are given the option of selecting one of several bonuses which include the ability to quickly break shields. Alternatively bows can be replaced with longbows. Little touches like this add a degree of customization and it will be exciting to see players developing their own tactics and strategies.


When will it be released?
Unfortunately Tale Worlds have still have not given us any idea on when the game will be released. I suspect it will be Q4 of 2017 based on the progress and the increasing amount of videos unveiling the game.


Cooperative
There has been little mention of a cooperative game mode in BannerLord. During a Q&A Taleworlds remained tight lipped about the possibility of a cooperative game mode.

Hopefully the TweakMB developer will be updating his application to work with Bannerlord. Most people I talk to find the quiver sizes to be far too small.

In a nutshell Bannerlord has exceeded all of my expectations. There is a serious lack of AAA games which can even compare with Bannerlord. The mobile rip offs which have flooded the Android store are sub par and are jam packed with adverts.

No doubt there will be a ton of mods and overhauls and the devs have created an amazing editor which allows players to easily edit the terrain.
Site Admin

Posts: 155
Uploads: 65
Kudos: 7
---