Baldurs Gate Enhanced Edition Delayed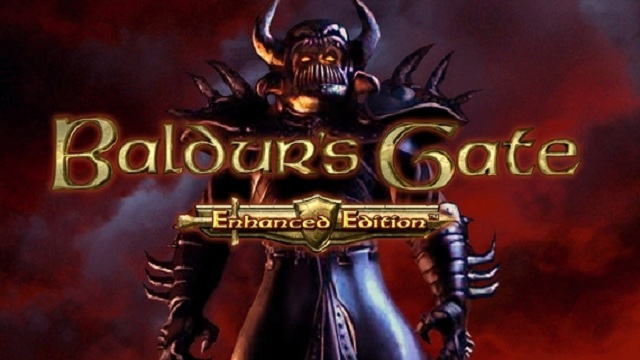 The Baldur's Gate Enhanced Edition is coming out on PC, but unfortunately we're going to have to wait for the iOS version. This game has been very close to my heart ever since it was released.

Baldur's Gate Enhanced Edition is scheduled to launch on PC this evening, but according to a project lead, Trent Oster, the iOS version has been delayed until next week due to technical problems.

Oster tweeted the news which was spotted by Eurogamer that the iOS version of Baldurs Gate Enhanced Editionhad run into technical issues and explained that it was in fact a game stopping bug that was restricting it from going through Apple's approval process.


Oster wrote:iOS build had a game-stopper bug. With current estimate for app store approval, that puts us into next week. We're doing all we can.

The iOS build is not approved. We've found a crash bug and had to re-submit, which pushes us to the back of the line. I'd guess next week.


Oster also confirmed that the bug is actually cross-platform but the fixes being applied will reach all versions of the game.


Oster wrote:Android is trailing iOS. Our current crash is cross-platform, so the fixes are for all platforms. Legacy code bites again.

We aren't going home until the new build is submitted. We've done a lot of builds and testing and we are close now.
We are only temporary custodians of the particles which made us - Stephen Hawking
Site Admin

Posts: 2148
Location: UK
Uploads: 22
Kudos: 60
CPU: AMD FX6300 - 3.5 Ghz
GPU: Nvidia GTX 660
RAM: 8GB
Storage Space: 750GB
Sound Card: On board
Case: Corsair Obsidian 550D
---
Re: Baldurs Gate Enhanced Edition Delayed
"I will be the last ... and you will go first." -- Sarevok
0.2

Posts: 20
Location: Canada
Uploads: 9
Kudos: 5
---
Re: Baldurs Gate Enhanced Edition Delayed
I played it the other night. The capability to zoom in and out is a nice change. I have experienced some issues with crackling sound in the cutscenes. Apart from that it plays well.
We are only temporary custodians of the particles which made us - Stephen Hawking
Site Admin

Posts: 2148
Location: UK
Uploads: 22
Kudos: 60
CPU: AMD FX6300 - 3.5 Ghz
GPU: Nvidia GTX 660
RAM: 8GB
Storage Space: 750GB
Sound Card: On board
Case: Corsair Obsidian 550D
---