Topics, Discussions and Articles for the popular Assassin's Creed series of games.

E3: Assassins Creed 2 Gameplay Footage
by Dark Mayu » June 6th, 2009, 4:10 pm
Assassins Creed 2 Gameplay Footage
I saw a really great gameplay trailer of Assassins Creed 2 and want to share this with our fellow members:
I have to admit that I was not able to play the 1st part even though I was very interested. The freedom, possibilities and of course graphics in the 2nd part look really great, let's see if this game will become more successful.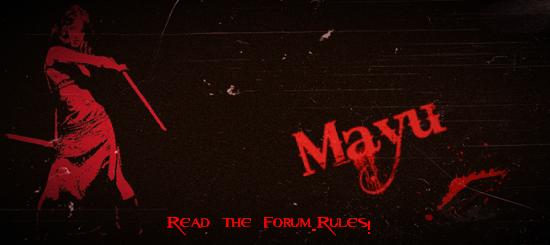 You see it too? For me, it's always like this... --
Angela Orosco, Silent Hill 2
Didn't we promise each other? Together.....forever.... --

Mio Amakura/Yae Kurosawa, Project Zero 2



1.0

Posts: 673
Location: All God's Village
Uploads: 71
Kudos: 10
Motherboard: ASUS M4N98TD EVO
CPU: Phenom II x4 955
GPU: NVidia 9800 GTX
RAM: 4096 MB
---
Re: E3: Assassins Creed 2 Gameplay Footage
by usernamesux » July 8th, 2009, 9:27 am
The Assassins Creed 2 - Official E3 Trailer also is worth watching, it has a new and unique way the masked man is killed at the end. I won't spoil it though.....

Hehe once again I couldn't help myself. Sorry.
Contributor

Posts: 134
Location: Australia, NSW
Kudos: 6
---
Re: E3: Assassins Creed 2 Gameplay Footage
by Strange Angel » July 22nd, 2009, 1:42 pm
The first one really had it's faults, but it made up for it when you actually got to Assassinate someone, which is an element one would think would be more pervasive in a game called
Assassin
s Creed. Still the actual assassinations between the godawful sidequests, boring filler, and horse riding to a speed limit were insanely well executed. There was nothing more satisfying than devising a clever way to kill your target, plan your escape, and then act on it with every crusader in the Holy Land chasing you. That was such a rush, and so much fun that even though there wasn't much of it in the game. When it happened it was what kept me playing the game.
Now I hope to god Ubisoft learned, and listened to the countless complaints by people who hated this game due to it's insanely slow pace. I hope this time around there will be way more assassination, much less pickpocketing or eavesdropping or trotting along on a horse because apparently back then in the Holy Land the locals were very serious about your horse obeying some sorta speed limit. Ughhh... Assassins Creed has so much potential but it really was bogged down by really, really dumb gameplay choices. This time around please, please, please just let me assassinate people! Lots of people! Make it like the old PS2 Tenchu game in a big open world! PLEASE!!! Suffice to say I did like the first one even though it certainly had it's share of gunk clogging up the gameplay. However if they make this all about the assassination portion of the first one, which they should because again the title is,
Assassin
s Creed! I will absolutely love this game and put it up there with Saint's Row 2, and Ghostbusters as my most enjoyable X-box games.
"The truth is lived, not taught." ~ Hermann Hesse
1.0

Posts: 490
Location: New York, US
Kudos: 17
CPU: Alienware Laptop
GPU: Nvidia
RAM: 4GB
---
---
Related topics

Replies
Views

Last post
Assassins Creed 3
by loder » March 5th, 2012, 6:07 pm

1 Replies
202 Views
Last post by loder
March 5th, 2012, 6:33 pm

Assassins Creed II Release Date & System Specs Announced
by Webslug » January 28th, 2010, 2:53 pm

2 Replies
157 Views
Last post by Strange Angel
February 8th, 2010, 8:28 am

Assassin's Creed Revelations in LEGO!
by loder » July 20th, 2011, 5:01 pm

1 Replies
435 Views
Last post by Martian
July 20th, 2011, 5:33 pm