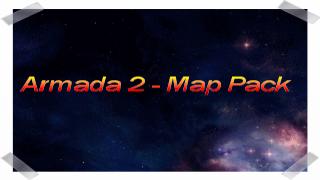 Views: 3,190
1.0
Various
A Map Pack containing 619 maps for the Star Trek Armada II game for the PC.

Description:
This is an un-official collection of maps for Star Trek Armada 2.

It contains 619 new maps for skimirsh and multiplayer modes.

Installation:
To Install unpack the contents of the rar file and run the maps.exe file.

You should be presented with an installer to unpack the maps in to your Armada Folder.

To Uninstall:
Use Add/Remove Programs in the Control Panel to remove the maps.

Credits:
Thanks to the modding community for producing these excellent maps.