Aliens RPG cancelled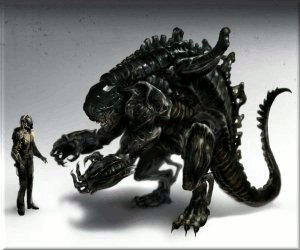 Obsidian Entertainment has revealed a few details about the unnamed Aliens RPG it was working on before the project was cancelled by Sega last year, saying that the game was essentially finished.


Feargus Urquhart wrote:If you had come in and played any of the last builds we were working on, you would have said it was a finished game.

That's how close we were. It looked and felt like it was ready to ship.


The Aliens RPG was set to be a turn-based game where players were cast as Colonial Marines, with classes broken down into ranks. Despite the pace of the combat the game was said to be very tense and jumpy, as well as pretty much feature-complete.

Sadly, Sega decided to cancel the project regardless of how close to completion it was, explaining that it wanted to "carefully consider the type of [Aliens] game to release.

The RPG was one of three Aliens projects Sega had in development - the other two were Rebellion's Aliens vs. Predator and Gearbox's Aliens: Colonial Marines, which is still in development. Sega says Gearbox's game is still about a year away from release.

Obsidian meanwhile is hard at work on a Spy-based RPG for Sega, Alpha Protocol - a game we quietly have high hopes for. Check our Alpha Protocol preview for more information.
Please remember to comment, it helps to encourage modders with their work.
1.0

Posts: 1054
Location: England
Uploads: 17
Kudos: 18
Motherboard: Gigabyte EP41
CPU: Intel Core 2 Duo
GPU: Nvidia 9800 GTX PCI
RAM: 2048 RAM DDR 2
---
Re: Aliens RPG cancelled
Too bad, another RPG we'll never play.
since years, i'm disappointeted with sega, their games are less and less good, just see the last sonic.
A common disease is the verbal diarrhea and the intellectual constipation.
1.0

Posts: 411
Location: Moon, second floor.
Uploads: 72
Kudos: 22
Sound Card: on board
---
Re: Aliens RPG cancelled
Gutted!!
Sounds quite good, and the fact they let them almost complete it... what a waste of time, money and effort!!
Please remember to comment, it helps the modding community.
1.0

Posts: 759
Location: UK, Wales
Uploads: 50
Kudos: 39
Motherboard: Asus Z87K
CPU: Intel quad core i7
GPU: GeForce GTX 660
RAM: 8gig
Storage Space: 1.5 terabytes
Sound Card: Fatal1ty pro
Case: corsair 500d
---