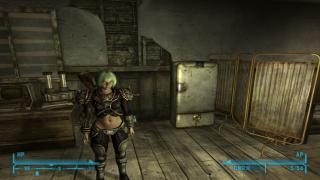 Views: 16,954
1.1
Rollamad
Version: 1.1
Category: Armor/Clothing
Author(s):Rollamad
=========



Content
This mod adds Lookn4mods Alice body based armors a clothing with some re-tex on the spring outfits.



Location
In the doc's house in Goodsprings(under the broken sub machine gun)and varius other locations in sars crates.



Install
Extract the archive with an actual version of 7zip.
Copy esp meshes sound and textures folder to your Data folder.



Known Issues

Small tex problem with 1 raider armor the pipboy clashes with the tex waiting for readius that should fix it or pip boy remover might work!



Thanks to
Bethesda/Obsidian for creating Fallout3 New Vegas & Geck
Lookn4mods-Armor pack(these came from jessi pack!)
http://modsreloaded.com/outfits-for-alice
Risse-Ed hardy textures
http://modsreloaded.com/knightmares-prewar-clothing

This program is free software: you can redistribute it and/or modify it under the terms of the GNU General Public License as published by the Free Software Foundation, either version 3 of the License, or (at your option) any later version. This program is distributed in the hope that it will be useful,but WITHOUT ANY WARRANTY; without even the implied warranty of MERCHANTABILITY or FITNESS FOR A PARTICULAR PURPOSE. See the GNU General Public License for more details.