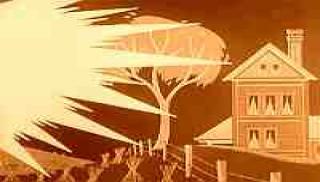 Views: 1,872
1.0
PsyclopS
Agathas Radio Replacer


After you finished the Quest "Agathas Song", you`ll get a new radio station as a reward.
This Mod is a quick and save way to replace the classical violin music with 12 much better songs.
It doesn`t effect your gameplay and is easy to handle.
The Download contains 3 different Versions:
- 30s and 40s (good old GNR like songs)
- Atmo Edition (a atmospheric, post nuclear soundtrack)
- Crude Edition (rude, destructive, psychotic raider styled sound)

Installation:
Copy the folder "sound" into the "data"-folder of your game-dir.
For more information have a look into the Read Me.

Notes
You are also able to play your own songs in radio by replacing the included ones. A description is included.
If you want to add a completely new Radio Station to your PipBoy, then you`ll need the Radio Active Channel Extender


a) Playlist A.R.R. - 30s and 40s
Andrews Sisters & Bing Crosby - Is You Is or Is You Ain`t Ma Baby
Andrews Sisters & Bing Crosby - South Rampart Street Parade
Billie Holiday - It`s A Sin To Tell A Lie
Billie Holiday - Sugar
Bing Crosby - Cheek To Cheek
Bing Crosby - I`ve Got A Pocket full Of Dreams
Glenn Miller - Baby Me
Glenn Miller - Be Happy
Louis Armstrong - Go Down Moses
Louis Armstrong - Someday You`ll Be Sorry
Louis Armstrong - The Peanut Vendor
Vera Lynn - A Star Fell Out Of Heaven

b) Playlist A.R.R. - Atmo Edition
Akajules - Intrusion (aMIX)
Aesqe - Something to begin with
Tryad - I See
Aesqe - Hands/back
Tryad - Our Lives Change
Aesqe - 999
Aesqe - Humble scope
Tryad - This
Tryad - You Are God
Aesqe - Unbreakable
Aesqe - Better left alone high below this world
Tryad - Sampling Memory

b) Playlist A.R.R. - Crude Edition
Ghostfog - Fall, Angel, Fall
Ghostfog - Ghostwriter
Ghostfog - Reboot
Ghostfog - Spit Me Out
Projekt Furche - Shoot The Slut
Projekt Furche - Wilderness
Projekt Furche - Love And Guts
Projekt Furche - Zimtstern
The Draggstarr Layon - Harkorr Killah
The Draggstarr Layon - Masta Morder
The Draggstarr Layon - Yaman Fay
The Draggstarr Layon - Doggy Stal

...enjoy
>Legal
All songs are under licence of
a) public domain
http://creativecommons.org/licenses/publicdomain/
http://www.archive.org/index.php
b) Attribution-Noncommercial-Share Alike
http://creativecommons.org/licenses/by-sa/2.5/
http://creativecommons.org/licenses/by-nc-sa/3.0/
http://www.jamendo.com/


Also available:
a href="http://modsreloaded.com/index.php?id=650">2nd Home at Tenpennis
Radio Active Channel Extender
PsyclopS@fallout3nexus
a href="http://www.fallout3nexus.com/modules/members/index.php?id=1000149">