Activision sign a 10 year deal with Bungie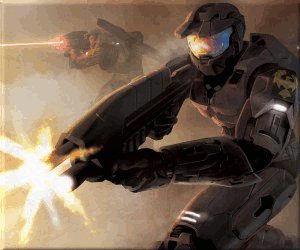 Activision and Bungie have announced a new decade long partnership which will see Activision Blizzard publishing all of the ex-Microsoft developer's titles for the foreseeable future.

Under the new contract Bungie will be working to create a brand new franchise, which they will retain control of but which will be published exclusively by Activision.

The press releases make it very clear that Bungie has not been bought out by Activision and remains an independent developer. Hopefully that will ensure they don't get involved in the types of problems that plagued Infinity Ward.


"It's no secret that while the full might of our studio has focused on making Halo: Reach, another core team, led by our co-founder and studio creative director, Jason Jones, has already begun laying the groundwork to bring our newest universe, stories, and characters to life," said a comment on the Bungie website.

"Our Next Big Thing now has a concrete path, leading from our studio to the platforms of our choosing. The business formalities are behind us. Our Constitution remains unchanged. We are still Bungie, still independent, and now we are free to bring our stories to an ever bigger audience."

"Once the smoke clears, all the pieces will finally be in place for Step 7. Don't worry, though. We won't let World Domination go to our heads. We're gonna keep making kick ass games on our own terms, and since you've been so supportive throughout the years, we'd love to bring you along for the ride."
Please remember to comment, it helps to encourage modders with their work.
1.0

Posts: 1054
Location: England
Uploads: 17
Kudos: 18
Motherboard: Gigabyte EP41
CPU: Intel Core 2 Duo
GPU: Nvidia 9800 GTX PCI
RAM: 2048 RAM DDR 2
---
Re: Activision sign a 10 year deal with Bungie
Hmmm this could be good news, it will be interesting to find out.
Please remember to comment, it helps the modding community.
1.0

Posts: 759
Location: UK, Wales
Uploads: 50
Kudos: 39
Motherboard: Asus Z87K
CPU: Intel quad core i7
GPU: GeForce GTX 660
RAM: 8gig
Storage Space: 1.5 terabytes
Sound Card: Fatal1ty pro
Case: corsair 500d
---