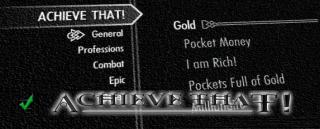 Views: 2,793
1.1.4
3jiou
Adds 109 unique achievements to your game, most of them bestowing a permanent beneficial effect (can be turned off in the MCM) on the player-character once they have been unlocked. Similar achievements don't stack, but the effects of higher-ranking achievements replace the effects of the lower-ranking ones.

For example, the "+40 carry weight" bonus of "Millionaire" achievement replaces the "+20 carry weight" bonus of "Pockets Full of Gold" achievement, while this bonus can stack with the "+10 carry weight" bonus of "Treasure Hunter" achievement.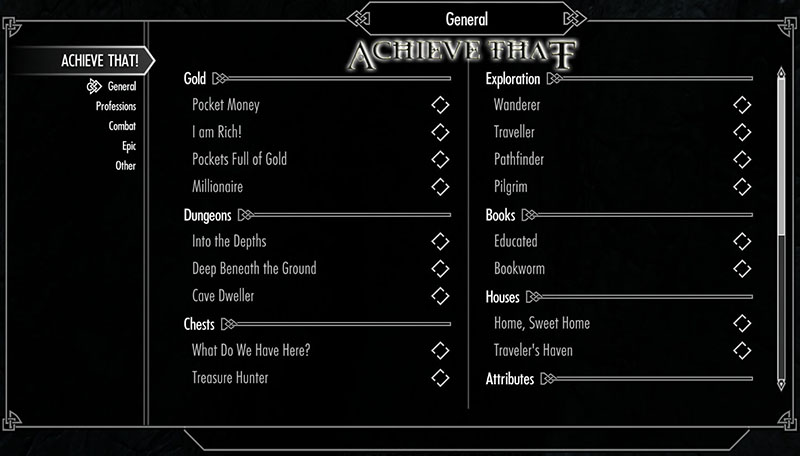 FAQ
This mod should be compatible with everything. If you are in doubt about the compatibility of any mod with "Achieve That", then read the sentence above as: "This mod is compatible with most mods. This mod should work with high level characters (they get all achievements they have already unlocked at once ). However, it is recommended to use it with low level characters, because a few of the achievements don't work with high level characters.

The mod is initially disabled for level 20+ characters. If you want to use it with a high level character, you have to activate it first in the MCM-menu.


Requirements